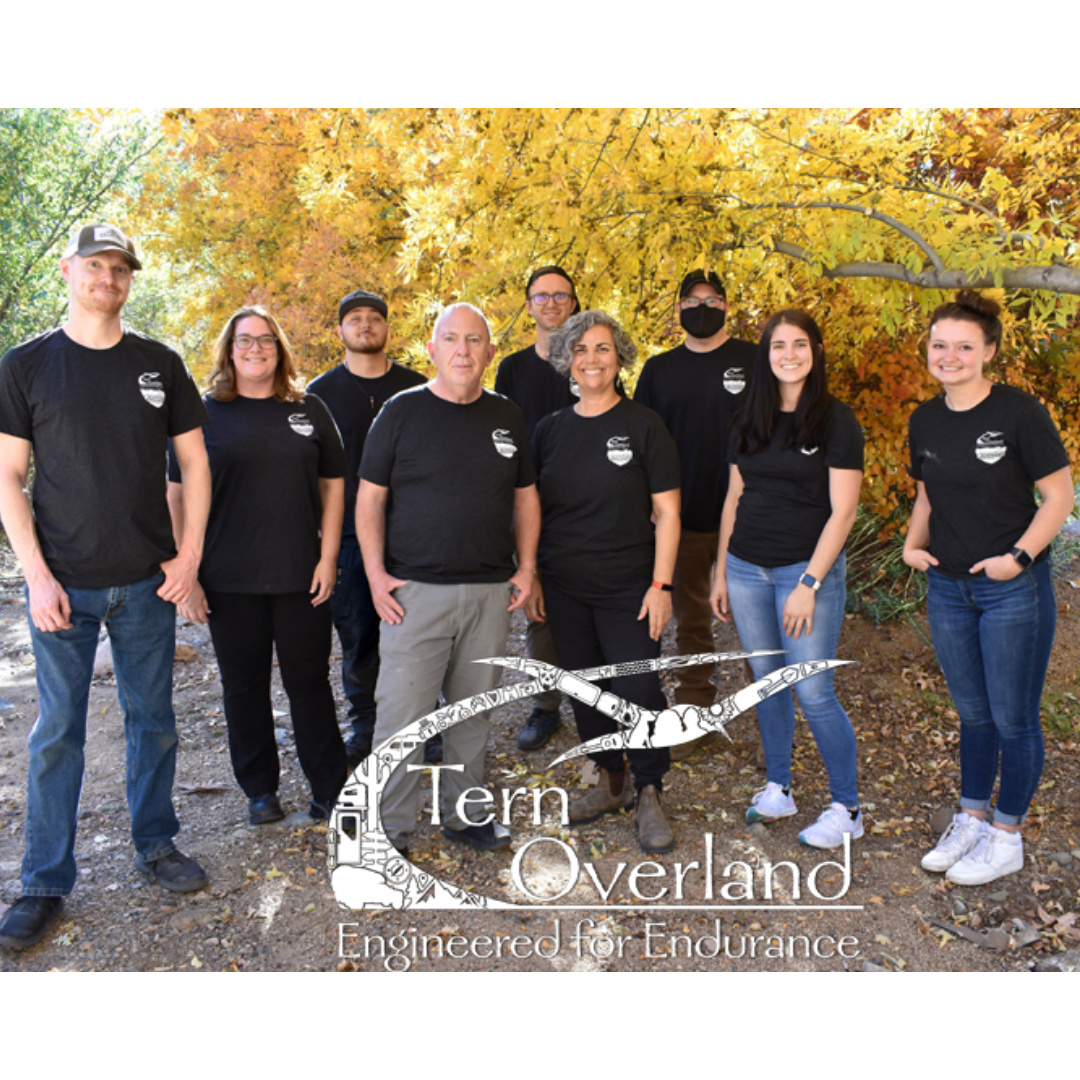 How Tern Overland partnered with Expedition Upfitter
At Total Composites and Expedition Upfitter, we are always looking for the right partnerships. Being in business with people you can trust is something worth treasuring.
Aimee and David from Tern Overland are people you can trust. 
Our friendship started back in 2017 when Aimee and David came to visit us in Victoria BC, to check out our panels. While purchasing those, we introduced them to the windows we had on our Sprinter camper buildout. Aimee and David instantly became hooked. They recognized the high quality as they are adventurers themselves, and eagerly wanted to sell them in the US. They  wanted to bring them to the off grid and overlander communities.

This is when Tern Overland began.

From Aimee and David's perspective, this was just the start of something that has blossomed far faster and larger than they could have imagined!
This is their story: 
"Tern Overland was born with the vision that travelers deserve the ultimate living environment in a package that is capable of true overland adventure.  All of our components were chosen or created with that simple goal in mind. 
We do not just sell windows, hatches, or doors.  We sell the components that enhance your security, and travel experience, allowing you to sleep soundly at night. That is our commitment.
Our corporate culture is one of trust, honesty, cooperation, shared responsibility, and shared reward.  Ask anyone on our team about those core beliefs.  It is why we come to work, and it is reflected in everything we do. 
​Co-Founders, David and Aimee, started this company with the goal of offering innovative, high quality, well-engineered products to North American Overlanders. These products are supported by our exceptional customer service. Our team of seven love the outdoors and know how important extraordinary adventures are to our customers. We feel confident knowing our products are engineered for endurance and capable of your journey.
Each piece of our new logo represents Overlanding, our business, our founders, and our amazing and hardworking team that has helped us in this journey. This logo represents our team and our story.
We are proud to be a part of this amazing industry and are thankful for each and every customer that has made this journey possible."