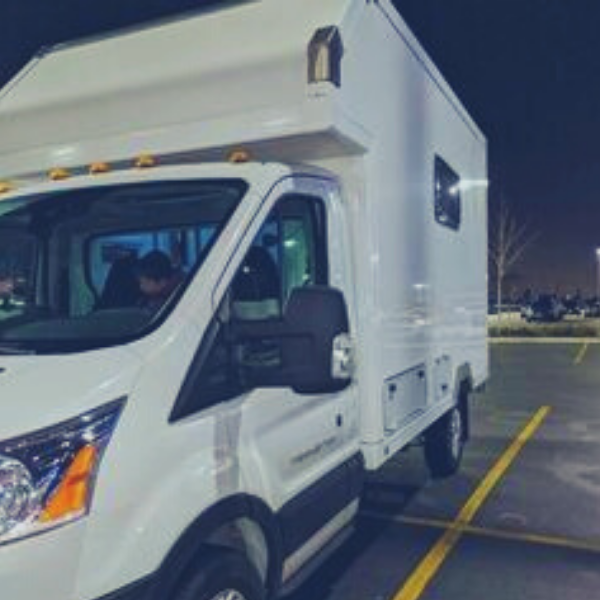 First Night in the Camper!
We get it, DIY is difficult, especially when you can't find the materials or the products that you need. That's why we started Expedition Upfitter because we've built a truck and run into the problem of not finding products that meet our needs. We're on your side, trying to find products that the North American market has yet to experience.
Here's a picture of our current build, we just spent our first night in it. It wasn't glorious, it wasn't an adventure, it was a Walmart parking lot!  We've all been there and sometimes it's just getting out that counts.  The great thing is that our Planar diesel heater ran without issue.  Not only did it work great and keep us warm, but we also didn't hear the fuel pump which is always a question when you install a new one. Do you have questions about the Planar diesel heater? Please feel free to contact us we've got the first-hand experience about installation, power usage and how robust these things are! We are a huge fan of the Planar heater. It's a total game changer!
Do you want to read more information about our current build? Click Here!